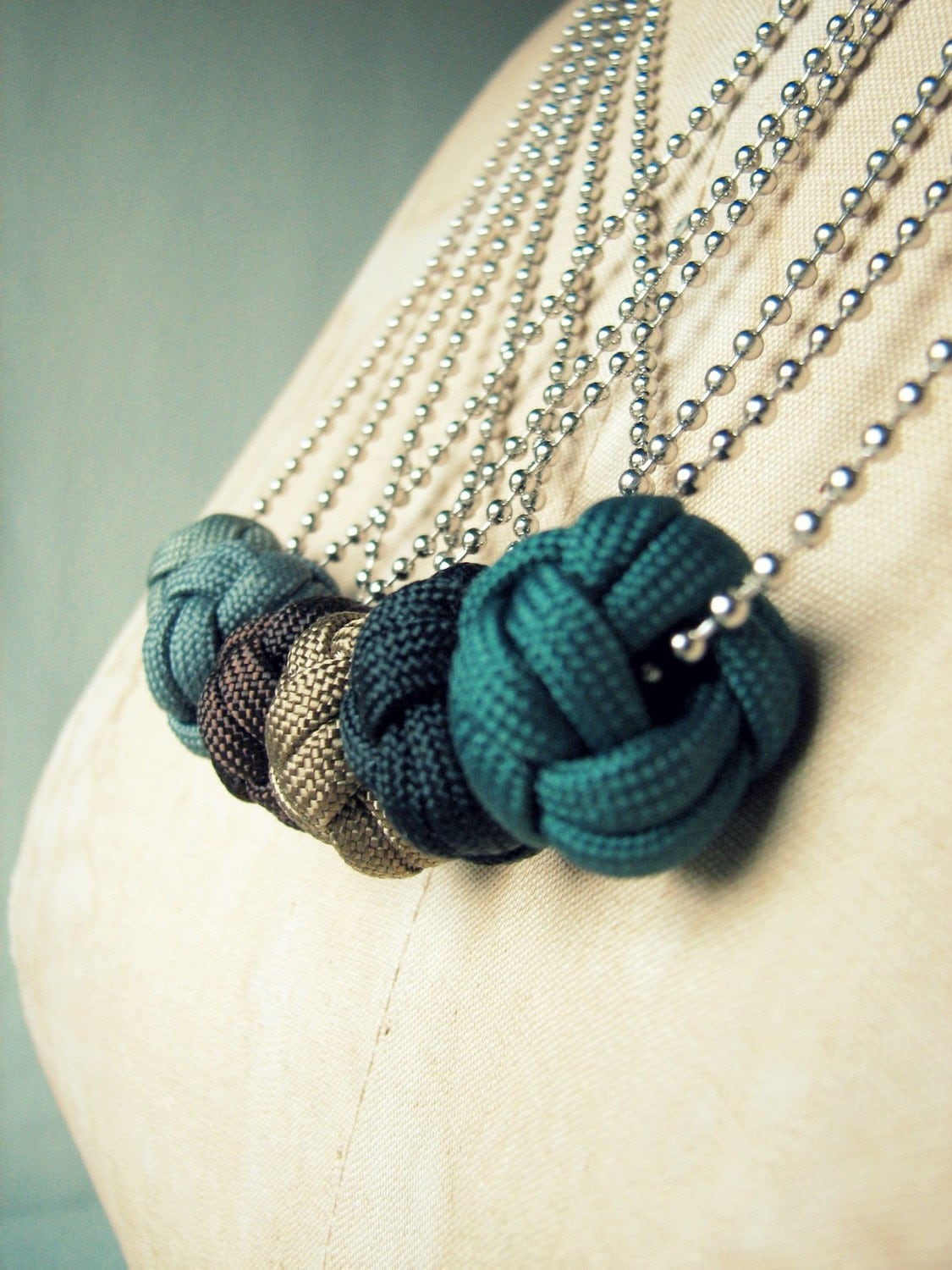 I have always loved playing with my hands whether embroidery, crochet, quilting. I've tried knots on occasion, but have never found a real use for them besides the good ole square knot. I did find myself intrigued with some Turks head necklaces on Etsy from a shop called WesleyAsher. A ball and chain were selling for $16. I would never be able to replicate them, but I do love their look, especially three together! I think it is the symmetry that catches my eye.
One night I was on YouTube watching quilting videos and came across some videos on knot tying. I saw some beaded bracelets that I really thought looked like fun, especially since I have a bunch of beads. Maybe I'll try one; I like the bracelets that wrap 3 times around your wrist.
Then I found this video and am for sure going to try it!
I guess a trip to the Army Surplus Store may be in order, grin.
Robbie Marie